Baladevan Rangaraju, Founder-Director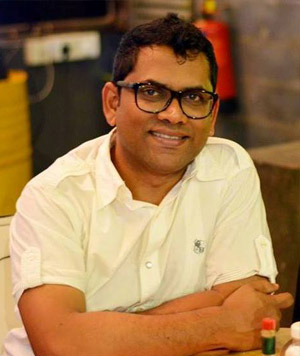 Baladevan Rangaraju is a social entrepreneur with extensive experience in research, advocacy, community engagement, campaigns, organization building and education leadership. He is the author of The Private School Revolution in Bihar: Findings from a survey in Patna Urban (with James Tooley and Pauline Dixon), India's first landscape study of the school market in a city. His pioneering use of GPS technology to measure private school popularity provided new information on school distribution and enrollment patterns – data that helped the state review its regulatory policies. The study won the global Templeton Freedom Award in 2012.
A staunch proponent of choice and enterprise, Bala is widely quoted and has appeared in national and international media, most often commenting on education policies and social infrastructure issues. He is an articulate and passionate advocate of market-based policy solutions to education challenges: vouchers, grading institutions, competition among institutions, and performance-linked pay for teachers. Before founding the India Institute, Bala was the National Director of the School Choice Campaign in India, heading its political advocacy, pilot projects, public relations and outreach programs in the six states of Delhi, Rajasthan, Uttar Pradesh, Bihar, Orissa and Uttarakhand.
His recent projects include launching itorney, a mobile application to secure legal rights in India for which he won the 2014 Think Tank Shark Tank Grand Prize, and launching Niti Express, a radio based awareness project to promote legal literacy in Hindi through nano tales.
Nusrat Farooq, Project Manager
Nusrat is a graduate in Civil Engineering from the University of Kashmir. She has studied the National Rural Drinking Water Mission and Major Water Supply Scheme for Sopore town under UIDSSMT (Urban Infrastructure Development Scheme for Small & Medium Towns. She has actively participated in and conducted environmental drives in Kashmir. She has done road and contour field surveys during survey camps.
She is grateful that India Institute has given her opportunity to coordinate and assist the research teams for data audit for its survey projects, coordinate with technology vendors for research and outreach projects- itorney, survey data collection. She has also worked in field for the pilot study for Rajkot Education Study project. She represented India Institute for Women Empowerment and Liberal Values talks conducted in Kashmir.
She is a libertarian herself and likes to promote liberal values-a small change now can affect a million lives tomorrow. She knows five languages. Reading, skiing, politics and art are some of the things that interest her.
Divya Joshi, Assistant Director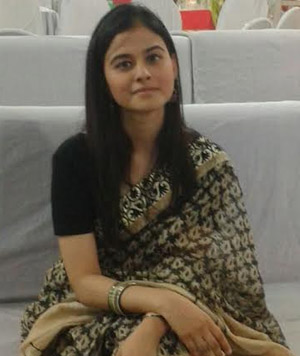 Divya is a postgraduate in English Literature and a post graduate diploma holder in Advertising and Marketing Communications. Before joining India Institute, Divya was associated with Deutsche Gesellschaft für Internationale Zusammenarbeit (GIZ) GmbH, in the field of communications. 'Thinking creatively' is part and parcel of her job at India Institute. She likes to direct her workflow in a methodical and productive manner. Besides her regular job, she also assists the organisation in scrutinising and shortlisting applications for internship and recruitment.
She is grateful to India Institute for giving her the wonderful opportunity to co-author two books for SEWA Youth Resource Centre (SEWA Bharat): "Trade Communication Skills" and "My Life. My Rights." She gets her energy and motivation from the realisation that she is working on some of the biggest challenges that the country is facing. She aspires and strives to make positive changes in the lives of people who are under-served by unfurling the sails of hope, freedom and liberty for them.
Jitender Kumar, Senior Associate- Accounts
Jitender Kumar is a Commerce Graduate from the University of Delhi. He is pursuing a Chartered Accountancy Course from the Institute of Chartered Accountants of India and has completed his Articleship Training from a reputed Chartered Accountant firm in New Delhi. While in training, he has the experience of doing auditing for various private limited companies and handling all the taxation matters, including those of MNCs.
He loves to interact with the people. With the ability to work within deadlines, he likes to manage competing priorities and juggle myriad tasks. He is also detail- oriented and likes the art of analysing numbers and figures in documents. In future, he wishes to run a school for poor children.